IPMA 4 Level Certification (4 LC)
IPMA's 4 Level Certification (4LC) System in Project Management is a Globally recognized Certification, uniquely designed to cover the Complete Career Path of a project professional. It is the only Internationally recognized Certification System in Project Management, based on Competences.
The System comprises 4 separate value-added Assessment formats based on the role, and experience profile, to ensure effective Competence development and assessment of Project Professionals at all Levels within the organization.
There are 4 levels in the IPMA 4LC System, Levels A, B, C and D, and every step of the 4 Level Competence stair incorporates adequate development in self-knowledge and verified competence
Worldwide, the IPMA certifications are based on the global competence standard ICB. This standard is defined by the IPMA and describes the competences that project, programme and portfolio managers should possess. IPMA's Individual Competence Baseline (ICB 4) is the latest global standard that identifies and defines 29 PM Competences in the 3 Areas - Perspective, People and Practice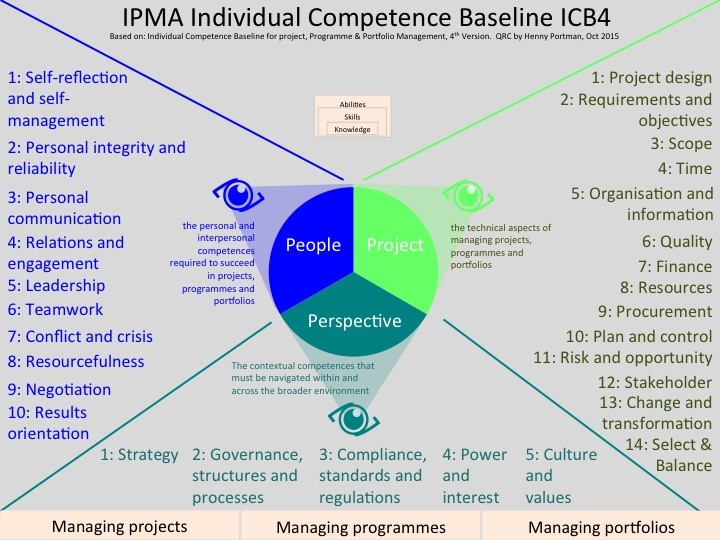 Within the IPMA 4 Level Certification, the ICB 4 serves as the baseline for assessments.